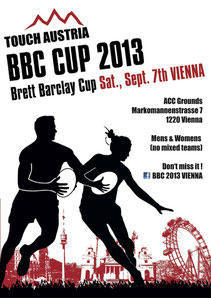 Only six more days until Brett Barclay Cup 2013!! For the fourth time this tournament will take place at Austrian Cricket Club in Vienna on September 7th. Ten teams altogether will compete in the women's and the men's division.
In the women's division Touch Austria Alpinkatzen will try to defend their title while the men's division will bring along a new champion since Galaxy London
could unfortunatly not make it to Vienna this year.